Life with a Sprinkle of Glitter (Review) / Exclusive Pages
I'm not an addicted fan of Louise Pentland, or her YouTube name of SprinkleOfGlitter, but nevertheless I have watched a number of her videos and seen her in other YouTubers'. I thing she seems genuine and down-to-earth. Compared to all the super skinny YouTubers, she's the one most people can relate to.
When I was on Amazon buying I can't remember what, her book came up as recommended and when I saw the special offer price of £2.99 I felt I couldn't refuse. With all Prime products, it was swiftly delivered the next day.
Having not looked into it, I was expecting it to be a biography but I was wrong...deeply wrong. Not only was there very little personal stories. Instead it was almost a survival guide.
It is very much a Louise written self-help book. You can sense where she wrote and how she was feeling at the time. You can tell she was passionate about the things she choose to put in and it's nice to read in her voice.
There are chapters on: Beauty, Partying, Shopping, Travelling, Crafts, Baking, Decorating, Education, Bullying and as a follow on Online Safety, Body Confidence and finally the reason I bought the book, the real life detail about Louise.
The way in which the book is written means you can pick a choose the parts you want to read. It's not a story or even to a set timeline, so there isn't a chronology. If you're not interested in one topic move to the next; if you only want to read about decorating your room skip to there.
I like the fact that she choose which topics to include and wrote about those she was passionate about. She uses personal experiences to give tips and tricks in a non-condescending way, but a way that makes people listen. I'll hold my hands up and say I don't agree with them all, but that's a matter of opinion.
I think the Crafts and Baking sections are almost laughable. Admitting herself, Louise isn't great at either. She even goes so far as to call the it the 'Anti-Baking' chapter which I thought was hilarious. The few recipes she includes actually includes very little baking, if any: chocolate dipped strawberries and rice crispy buns to name a few. Even so, she makes it so everyone of any ability to achieve them.
Using her position of online fame, I think it was fantastic she included the online safety. The people who read the book will most likely to be from the online community and hence, direct to the audience in hand.
I think the most important chapter is Body Confidence. As much as I think that obese people need to loose weight for their own health, I think it's an important message. I for one haven't always been the most confident person. I remember I used to be so ashamed of my acne on my chin, I used to chew my jumper so that I could cover it up. Until one boy at school noticed and mentioned it, I hadn't really known I was doing. I had gotten so used to doing it when my acne was bad, that I ended up doing it all the time. Coming from Louise, I think people will take notice. Admittedly, she isn't the skinniest but she is beautiful because of the way her confidence just makes her so. She loves herself and knows how to dress to best suit her body. Now, she's decided a clothing range for SimplyBe. I hope one day to be able to do the same.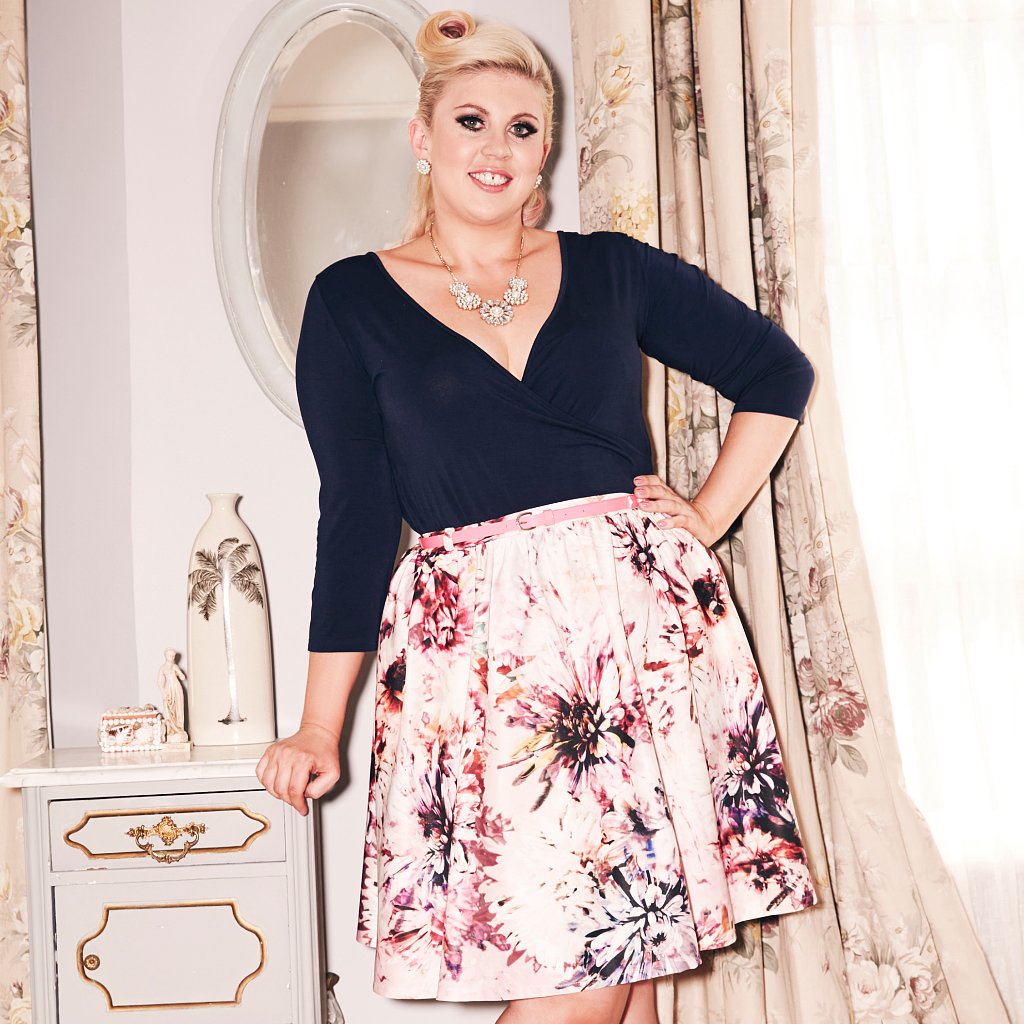 Finally, the last chapter is what I really wanted to read. It starts with 'Boys and Lurve' and 'Dating'. I can't tell you how hilarious these were. Louise shares all her most awful dates and isn't afraid to laugh at herself...at least now that they are in the past. It makes you feel a lot better about your own love life. Even though, her and her husband are now separated she still shares their love story. Most likely because at the time of writing they were still together but I'm happy she didn't pull those parts from the book. 'Bonding with Baby' shares how she bonded with her little girl 'Darcy' and first hand knowledge that she wished she had known as a first time mother.
With titles like 'The Poo Man Date and 'The Tampon Man Date' it's a sure laugh!
Overall, although the book in it's entirety didn't particularly appeal to me, it was well written and all fans of Louise will love it. The love chapters were clearly my favourite and they will always be there for when I need a laugh!
Toodlepip! ;)