Harry & Meghan: A Royal Romance (Review)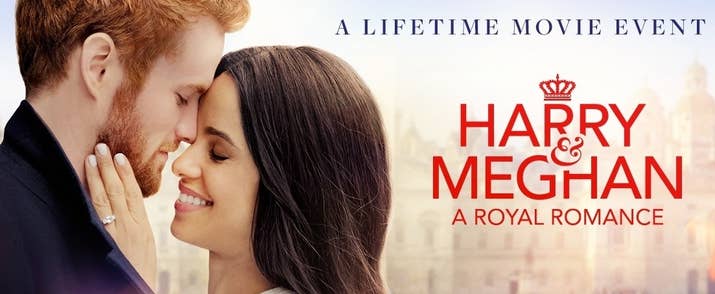 In celebration of the epic Royal wedding tomorrow - the highlight of the year for many - Lifetime released a beautiful film based on the true story of Harry and Meghan. I love the royal family and I love cheesy romantic films so of course I watched it!
The
It's not just romantic though. It's got everything from dramatically accurate portrays of real life moments to light-hearted joking...cue to ginger jokes and Harry Potter metaphors. To top it off, I found it incredibly refreshing how the film focused on the racist remarks and didn't shy away or try to hide the sinister realness associated with Meghan's childhood, as well as her welcoming into the royal family.
I feel like the relationship has been kept out of the public eye incredibly well, all things considering. What I loved about the film is that it filled in the blanks in a way that's somewhat imaginable and based on fact from interviews and admissions. I loved that they used factually correct information to tie the scenes together, especially the Kensington Palace official statements.
But let's take a moment to discuss George and Charlotte. I mean I think the world is obsessed with them in real life and I was just as obsessed with them in the film. I think they are so cute and seeing Harry interact and play with them was adorable. I always think it's crazy amazing how well behaved they are in public but in reality, they are just children and Harry is that fun-loving uncle who spoils them rotten!
Despite the somewhat initial hesitation between the two couples, I think it was interesting to see how close Kate and Meghan came throughout the movie. As much as we think we know about the royal family, the truth is, we will never know it all, or even half of it. It's moments like these that I hope they are close because despite Kate now being the public's golden girl, it wasn't always like that and I'm sure her and Meghan have connected over the transition to being such a huge public interest.
Despite being a romantic and absolutely adoring the scenes in Botswana - hello first date goals! - seeing the Queen's scene was incredible and awful at the same time. Can you imagine the conversation! I loved it!
So without further a do, congratulations Prince Henry Charles Albert David of Wales and Miss Rachel Meghan Markle. Harry and Meghan, I wish you all the love and happiness!